Online Divorce
in Mississippi
Simple process to get divorce papers online
Affordable pricing plans with no hidden fees
Unlimited changes to forms and free revisions
Divorce papers ready to download in two business days
Step-by-step filing instructions
Award-winning tech support for all customers
Divorce in Mississippi is quick and easy
Divorce Online in Mississippi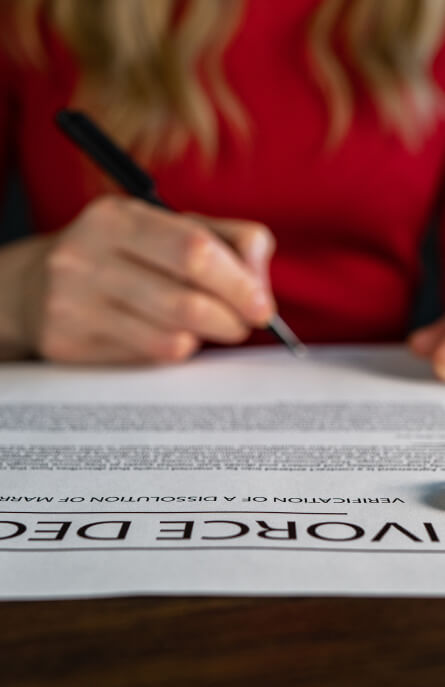 Those spouses looking for a quick and legit way to handle their filing process for an affordable price should consider Mississippi Online Divorce.
Online divorce can become an irreplaceable alternative to the costly services of a law firm. Why? See for yourself!
There is no need to leave your house to deal with your divorce papers — all you need is a laptop or mobile device and internet access.
Choose the time and place that suits you best to deal with your documents. You don't have to cancel your plans to adhere to a lawyer's schedule.
Take your time to complete and edit your divorce forms, no hassle or hurry.
It takes only 2 business days to get your completed divorce paperwork ready to be filed.
You won't have to wrap your head around the filing process as we provide you with simple, easy-to-follow written filing instructions to help you avoid mistakes when filing with the local court clerk.
Our price doesn't bite! You can think of us as a low-cost option to the unbearable cost of an attorney.
How to qualify for an online divorce?
To qualify for an online divorce, spouses should resolve all their divorce-related issues and outline them in a Marital Settlement Agreement. This way, they will proceed with an uncontested divorce and be eligible for our online divorce service.
The Marital Settlement Agreement should cover the following issues: child custody, child support, visitation, spousal support (alimony), marital property division, etc.
Compare Your Options for Filing for Divorce in Mississippi
Divorce With a Lawyer
Traditional divorce where both parties hire divorce lawyers who assist them in contested proceedings:
Involves high legal costs. Mississippi divorce lawyers charge about $200 per hour
Litigation is inherently unpredictable and typically takes too long
The need to find dates and times for meetings with a lawyer and court appearances
Drawn-out court battles cause additional stress and new conflicts
Mississippi Divorce Online
Quick, cheap, and straightforward solution to divorce paperwork issues:
The easy-to-follow online paperwork preparation process
Low cost of just $139 to access all the documents
All the required divorce forms within only two business days
Available for all couples seeking an uncontested divorce
Excellent customer service and state-specific filing instructions
DIY divorce
A "pure" do-it-yourself divorce without a lawyer or other legal assistance:
The riskiest and the most challenging divorce route
Lack of relevant legal training can cause mistakes in divorce forms and case delays
Processing paperwork on your own takes 
a considerable time
A DIY divorce can cost you dearly in the longer term.
Here's how our process works.
Looks complicated?
Get your hassle-free divorce
Provide your case details
2
File for Divorce Online in Mississippi Without a Lawyer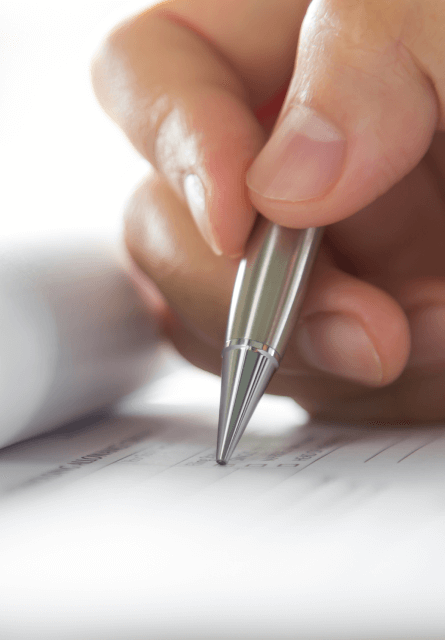 In Mississippi, filing for divorce without a lawyer is a 100% legit option, called Pro Se divorce in legal terms. Although it is not recommended in high-conflict, contested divorces, the spouses who apply for an uncontested divorce do not necessarily have to address a law firm to prepare for their dissolution of marriage.
Self-representing litigants can select and fill out all the needed divorce forms on their own or use online divorce services to make things easier and save time. Mississippi Online Divorce is a top-notch paperwork preparation service that helps complete the divorce papers in only two business days for just $139.
Once the paperwork is ready, the further steps to getting a divorce are the spouses' responsibility if they refuse legal aid.
To start a divorce in Mississippi, the plaintiff (or both spouses together if filing for a simplified divorce) must file a petition and other initial divorce forms with the Chancery Court Clerk's office in the county where either spouse lives.
Besides, the plaintiff must pay court fees when filing divorce papers. The standard cost is about $150 in Mississippi, yet it can vary depending on the county. In addition to filing fees, service fees are charged in case of a sole divorce application.
Do-It-Yourself Divorce in Mississippi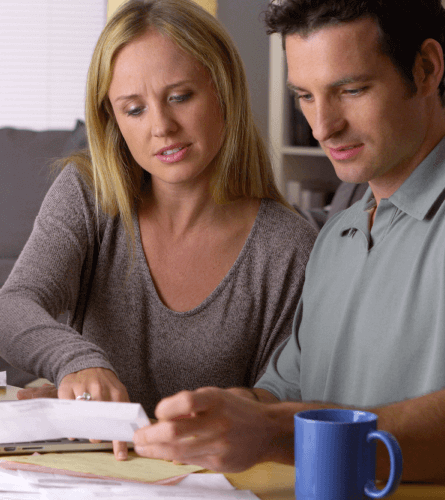 Generally, DIY divorce in Mississippi requires the same steps as a legally assisted process:
1. Select and fill out the necessary divorce forms
To start a divorce the plaintiff typically must fill out the following initial divorce forms:
Bill of Complaint for Divorce (or Joint Complaint for Absolute Divorce)
Verification
Financial Statement
Marital Settlement Agreement (required for a simplified divorce)
Acknowledgment, Acceptance of Service and Appearance
2. File for divorce
The plaintiff (or both spouses together if filing a Joint Complaint) need to sign and file the above divorce documents with the Chancery Court Clerk's office in the county where either party resides.
3. Serve the divorce papers to the defendant
If filing a sole application for divorce, the plaintiff must deliver the copies of divorce papers to the defendant within 120 days after the commencement of the action.
In Mississippi, the service of process can be accomplished by one of the following methods:
by having the defendant sign an Acknowledgment of Service form (the plaintiff can hand this form personally or mail it);
personal service by any person who is over 18 years old and not a party to the case;
by sheriff;
by a private process server.
Please note that the sheriff's office and private process servers charge additional fees.
4. Waiting period
Once all the divorce papers are filed, Mississippi requires a mandatory sixty-day waiting period before a no-fault divorce based on irreconcilable differences can be finalized.
5. Finalize a divorce
After sixty days from filing the petition, the court can enter a final divorce judgment. In an uncontested divorce, the spouses usually are not required to attend court hearings.
Instead, the judge shall review all the submitted divorce forms to ensure that everything is completed correctly and approve the spouses' Marital Settlement Agreement as long as it is fair and reasonable.
All Required Mississippi State Forms.
Mississippi-Specific Court Filing Instructions.
Unlimited Revisions for as long as your account is active.
Getting a Divorce With Children in Mississippi
The spouses who have minor children can determine their parental rights and liabilities by themselves or through mediation or counseling sessions. However, if they cannot reach 
an agreement, the court makes decisions for kids at its discretion.
In such an event, Mississippi courts are guided by the "best interests of the child" principle and consider all the relevant factors of a particular divorce case. These factors include but are not limited to:
the child's age;
mental and physical health of all parties involved;
each parent's moral fitness;
each parent's willingness and ability to provide primary child care;
the child's relationship with each parent;
the child's adjustment to their home, school, and community;
the child's custodial wishes, if the child is 12 years or older;
each parent's employment and respective responsibilities, and more.
Mississippi courts typically encourage the parents to share custody unless proven that it may be harmful to the child.
Both physical and legal custody can be joint (shared between the parents):
Joint physical custody means that the child spends substantial time with each parent.
Legal custody refers to each parent's right to make decisions regarding the child's education, healthcare, religious upbringing, etc.
Residency Requirements in MS
To be eligible to divorce in Mississippi, a couple must meet the state residency requirements.
According to Mississippi Family Law, at least one spouse must have been a state resident for at least six months before filing for divorce.
If either party is stationed in the state as a member of the US armed services, the spouses are also considered Mississippi actual bona fide residents.
How Long Does It Take to Get a Divorce in Mississippi
There are a lot of factors that can impact the length of divorce, including the type of divorce, the time the spouses need to come up with a Settlement Agreement, court backlogs, and any unique circumstances of each couple.
However, as Mississippi has a mandatory sixty-day waiting period for all uncontested divorces based on irreconcilable differences, the minimum possible timeframe is defined by this requirement.
In fact, even the most straightforward divorce typically takes more than sixty days because the court needs additional time to review all the submitted forms and documents and enter a divorce decree.
Thus, on average, an uncontested divorce in Mississippi takes about 3-4 months. On the contrary, contested divorces, despite not requiring a waiting period, usually take about 12 months or longer.
Customer Testimonials
William Joel K.
Covington
I am completely SATISFIED WITH this company . They were fast and got right on top of things for me
Mississippionlinedivorce saved me tons of time and money. I definitely recommend them 100%
I like the review it was easy and I will recommend this to any person who is looking for a divorce.
Nothing but good things to say. Easy to work with platform. Instant call from company to verify and friendly for all needs and questions that may arise.
They provided a quick and easy navigation with clear and concise instructions on how to complete the process.
This was so easy and time consuming. I highly recommend this site. Thanks
I was seeking some advice about my divorce without going through all the hassle with court. My friend told me about online divorce. To make a long story short. My results were great! Thank you for your service!
Since I'm disabled, this was definitely the right choice for me. They took care of everything in an expedient manner. Thanks Mississippi Divorce!!
The site was easy to use and loved the questions were already set up with explanations on how to answer them.
Frequently Asked Questions
How to file for an uncontested divorce in Mississippi?
If the spouses are ready to negotiate, settle the disputes out of court, and submit their Marital Settlement Agreement for court approval, they can file for an uncontested divorce. Moreover, they can file an "irreconcilable differences divorce" and file for divorce jointly as co-petitioners.
How much does a divorce cost in Mississippi?
In Mississippi, the cost of a divorce depends on its type. Uncontested divorces without a lawyer start from $148 as a filing fee, while initiating a contested divorce costs $158 plus attorney's fees. The average price of a divorce with a lawyer is $8,000.
How to get a free divorce in Mississippi?
You can get a free divorce in Mississippi if you don't hire an attorney and go through the divorce process independently. You can also request a fee waiver to not pay the filing fees. If you qualify, you can file a "Motion To Proceed In Forma Pauperis."
How to get divorce papers in Mississippi?
You can get divorce papers in Mississippi by visiting the Chancery Court in the county where you plan to file for divorce or using official legal assistance websites. Another option is to get a customized and fully completed form from online divorce services operating in your state.
Where do I go to file for an uncontested divorce in Mississippi?
You must file for an uncontested divorce in Mississippi in the chancery court in your or your spouse's county. If you use fault-based grounds, you must file in the county where the defendant (your spouse) lives unless they moved to another state.
What are the grounds for divorce in Mississippi?
Under Mississippi divorce laws, a person can choose from one no-fault and several fault-based grounds for divorce. "Irreconcilable differences" is a no-fault reason for divorce and doesn't require proof. Fault-based reasons are adultery, cruel treatment, habitual drunkenness, desertion, and bigamy. However, they must be proved in court.
How is property divided in a Mississippi Divorce?
Property division is based on the equitable distribution principle in a Mississippi divorce. After considering all relevant factors, the judge will divide the marital (jointly acquired) property fairly and equitably, but not necessarily equally or 50/50.